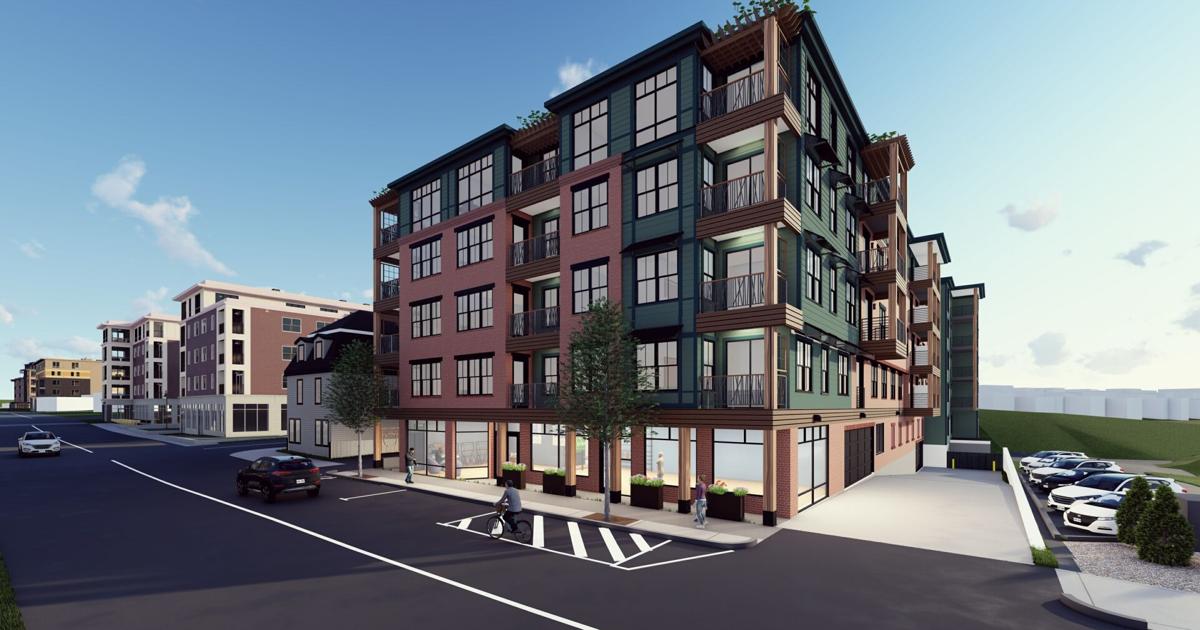 Another apartment building proposed for rue Rantoul | New
BEVERLY – Another week, another building.
It's not that dramatic, but plans for another new building in Beverly have been filed with the city. A company called Wilso Ventures LLC is looking to construct a five-story building at 119 Rantoul St., the site of the Meineke Car Care Center.
The building would have 56 apartments on the top four floors and retail space on the first floor, with a 56-car garage under the building, according to the company's application to the Beverly Planning Board.
The proposal comes as the city continues to debate the merits of all the new construction that has taken place in the city over the past few years. Proposals for three new apartment buildings – at the Family Dollar site in downtown Cabot Street, at the intersection of lower Cabot and Rantoul streets, and at the former subway site at Gloucester Crossing – are underway of approval, as well as a plan to build subsidized seniors' housing on Dunham Road.
In the meantime, a 106-apartment building called The Block at Odell Park is being built opposite the station; the old Briscoe School building is about to be renovated into affordable apartments for the over 55s; and the new Anchor Point affordable housing building recently opened on Sohier Road.
Last week, Ward 6 Councilor Matt St. Hilaire submitted a proposal to City Council that would limit the height of new buildings in the city to 35 feet. He said the city had seen "unprecedented growth" with more than 1,000 new homes in recent years. The zoning changes proposed by St. Hilaire should be approved by council and a public hearing should be held.
The city is also looking to rezone the area around the Bass River to allow for housing, although those plans were put on hold after the Hall-Whitaker Bridge was closed and plans for its replacement uncertain.
The proposal for the Meineke site was submitted last week by Wilso Ventures LLC, a company formed by owner Christopher Crowley. Of the 56 apartments, 36 will be one-bedroom, four will be one-bedroom with a boudoir and 16 will be two-bedroom, depending on demand. There will be 1,625 square feet of retail space on the first floor.
The proposal will be reviewed by the Planning Committee, Design Review Committee, and City Traffic and Parking Commission.
Managing Editor Paul Leighton can be reached at 978-338-2535, by email at [email protected] or on Twitter at @heardinbeverly.
Managing Editor Paul Leighton can be reached at 978-338-2535, by email at [email protected] or on Twitter at @heardinbeverly.