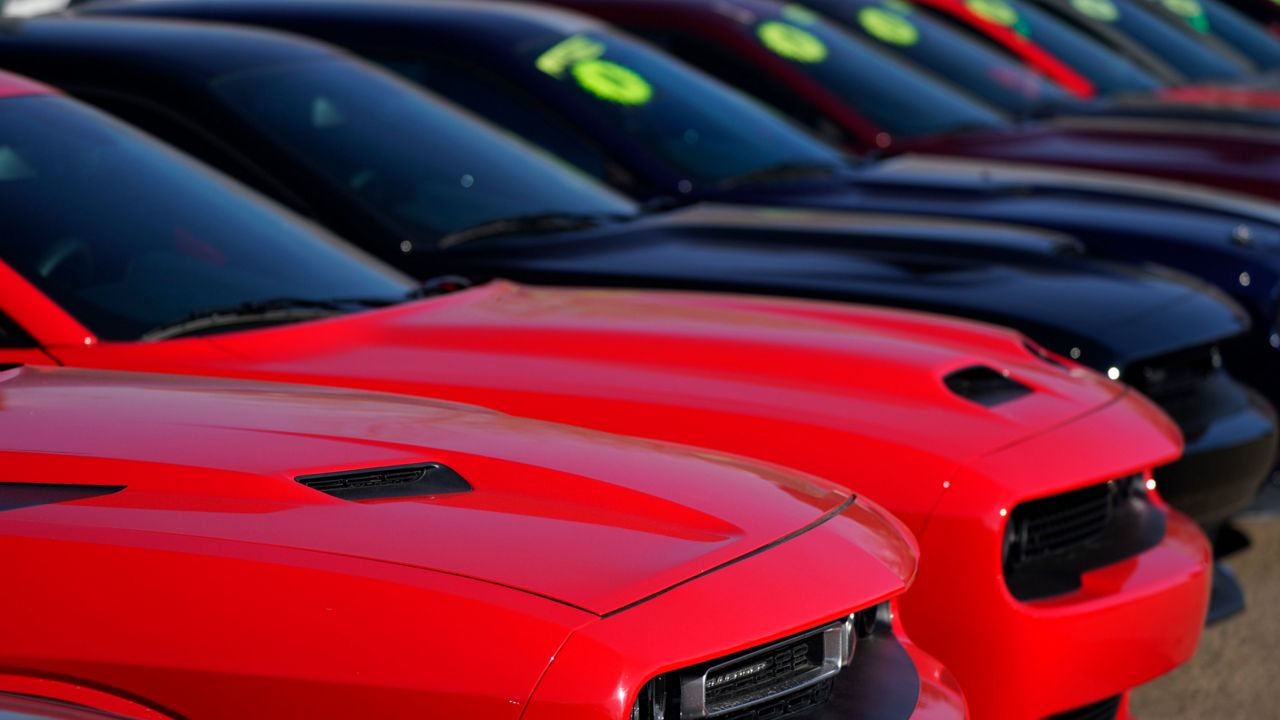 Used vehicle prices hit a new record
As the computer chip shortage continues, used car prices continue to climb. In August, the average list price for a used vehicle was $ 25,829, almost $ 5,000 more than a year earlier and $ 700 more than in June, when car prices d opportunity had reached an unprecedented high.
"The used market always benefits from the fact that car buyers are unable to find what they want in the new market," said Kayla Reynolds, head of economic and industry analysis for Cox Automotive.
New car sales have fallen rapidly and steadily since the spring when the global shortage of computer chips began to affect the ability of automakers to manufacture vehicles. New vehicle sales fell 25% in August from the previous year and 8% from July.
This trend is expected to continue at least until the fall. As October approaches, dealers have 57% fewer new vehicles than a year earlier. Yet demand remains strong, driven by a healthy post-pandemic economy and falling unemployment.
Used vehicle inventory is currently down 20% from 2019 levels, but "demand is much higher than average," helping to push prices up, Reynolds said. "Used prices are firmly on an uptrend with wholesale prices now at year-round highs."
Last week, the wholesale price of used cars rose 1.9% – an increase that consumers are expected to feel in about six weeks. Wholesale prices had started to decline in early summer, but that trend began to reverse in August, Reynolds said.
What this means for buyers: Used car prices could hit a new high before the end of the year.
Prices are expected to remain high for several years, according to Cox Automotive chief economist Jonathan Smoke.
"We are in a world where supply is limited," he said, adding that the used car market would become even smaller as people who own or lease cars keep them longer, further limiting the supply. A prolonged decline in new car sales also means there will be even fewer used cars on the market until 2025 or beyond, he said.
The roots of today's record-breaking used-vehicle price began with the March 2020 pandemic, when automakers temporarily shut down factories, anticipating a recession that would slow new vehicle purchases. Fearing a prolonged drop in sales that never happened, they canceled supply orders from chipmakers, who began selling them for video games, phones, computers and other in-demand products. inspired by COVID. Once automakers realized that the lack of demand for new vehicles was only temporary, there weren't enough chips for everyone.
"The inventory situation for new vehicles is getting tighter and tighter, and we haven't hit bottom," Smoke said. "We see a very low probability that prices will be lower than they are now by tax season."
In fact, prices could rise between 2-4% by March, he said.